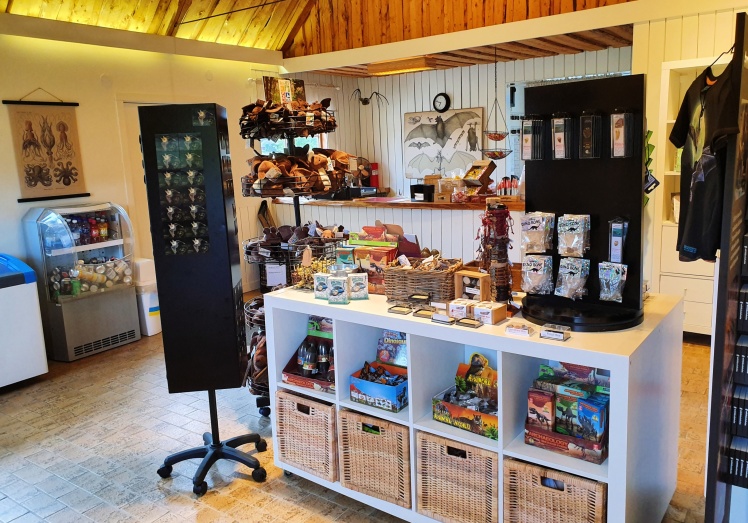 Café & gift shop at Tykarpsgrottan
At Tykarpsgrottan's café you can enjoy pastries, ice cream and filling sandwiches. The café seats 30 guests and in the adjacent conference and party venue there are an additional 50 seats. When the weather allows you can enjoy your coffee and pastry underneath the birch trees in the outdoor seating area. If you prefer to bring your own picnic basket, you are welcome to use our garden furniture.

In Tykarpsgrottan's gift shop you can find gifts and souvenirs that are inspired by the cave and its winter inhabitants: the bats.